Social Security Claims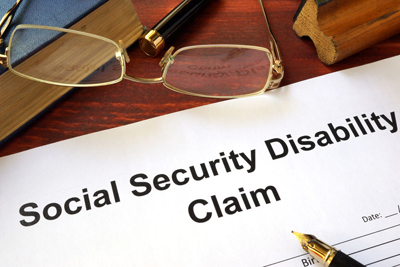 Massachusetts Social Security Lawyer
The Social Security disability benefits process can be complicated and confusing. At the Massachusetts Law Office of Steven A. Ciulla, I focus on serving the needs of individuals with impairments, disabilities, and handicaps. I offer compassionate and effective representation for Social Security disability claimants.
Extensive Legal And Healthcare Experience
Before becoming an attorney, I received a Master of Science degree and became a licensed physical therapist. I worked with patients who had various musculoskeletal, cardiopulmonary and neurological impairments, as well as mental health impairments.
I combine my healthcare background with legal training and advocacy skills to help you get the Social Security benefits you deserve. I take all Social Security cases on a contingency fee basis. That means that you won't pay me anything unless we win your case.
When you have a Social Security Disability Insurance (SSDI) claim, I will effectively review your medical documentation and help you understand your rights. Call
781-944-2260
or
contact me online
to schedule a free initial consultation.
The Social Security Process
Free Consultation
– When you come in for a free initial consultation, I will thoroughly assess your case and explain relevant Social Security law and procedure.
I will provide assistance in the following areas where indicated:
Update and obtain your medical records
Complete Social Security documents
Attend hearings and perform direct and cross examination
Draft a memorandum for the judge that outlines your case and explains why you are entitled to benefits
Thoroughly explain Social Security decisions regarding your case, including award letters
Keep you updated on the status of your case and new developments
Advocate on your behalf throughout your initial claim or appeal
There is no fee unless you win.
Put My Knowledge And Experience To Work for You
I am dedicated to helping the disabled in our community get the benefits they deserve. Call
781-944-2260
or
contact me online
to schedule a free initial consultation to discuss your situation.