PROBATE, ESTATE ADMINSTRATION, AND ESTATE PLANNING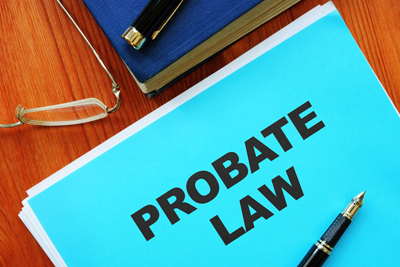 Massachusetts Lawyer Handling Probate And Estate Matters
The days, weeks and months following the death of a loved one are difficult to face. Adding to the grief may be legal issues that stem from the estate of the individual who passed away (called the decedent). As a compassionate and experienced attorney, I understand the sensitivity of many probate and estate administration issues. People often turn to me at The Law Office of Steven A. Ciulla in North Reading, Massachusetts, for help.
Probate is the process whereby the Probate and Family Court appoints a fiduciary, called a personal representative, to act on behalf of the estate. A last will and testament typically names a person to serve in this role but other people can request to be appointed depending on the facts of the case. If a decedent did not have a last will and testament, someone will be needed to serve as a personal representative. Once appointed, the personal representative is responsible for managing the estate which may involve a number of tasks such as collecting, preserving, and valuing probate assets, selling real estate, dealing with state agencies and creditors, paying taxes, and making distributions to beneficiaries under a decedent's last will and testament or, if there is no last will and testament, to heirs at law. I have extensive experience representing personal representatives and beneficiaries throughout the Commonwealth of Massachusetts. I also have extensive experience in guardianship and conservatorship matters in the Probate and Family Court. The need for a guardian and conservator arises where a person lacks capacity to make medical and financial decisions respectively and where advance estate planning was not done.
Estate Planning
All persons should have some type of estate plan which will vary depending on the specific needs of the client. An estate plan often includes a last will and testament which serves multiple functions. It names a personal representative who is given specific authority to administer the estate above and beyond by what is provided by statute. Without these powers, additional court proceedings may be necessary which can add time and expense. A last will and testament names a beneficiary or beneficiaries to receive the decedent's property upon death. In the absence of a last will and testament, the law of intestacy will apply which may not be consistent with the decedent's wishes. A health care proxy and durable power of attorney are also important estate planning documents. They allow a named person or persons to make health care and financial decisions respectively in the event of incapacity of the principal or the person executing these documents. Trusts can also be drafted for a variety of reasons such as to avoid probate, for incapacity planning, and to preserve public benefits, among other reasons.
Call Today To Learn More About Your Options
Call
781-944-2260
or
contact me online
to schedule a free initial consultation. I can review your probate and estate matters and determine how best to tailor my approach to your case. My representation is provided at reasonable rates.