attorney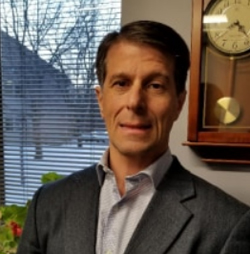 Steven A. Ciulla
Location: North Reading, MA
Phone:
(781) 944-2260

Fax: 781-846-0515
Email:
steve@ciullalaw.com
Attorney Ciulla has extensive experience in the area of estate administration & probate and handles these matters throughout the Commonwealth of Massachusetts. He represents personal representatives in carrying out their fiduciary duties. He also represents beneficiaries and heirs of an estate to ensure that they receive their inheritance pursuant to the terms of a last will and testament or the laws of intestacy respectively. He also has extensive experience handling guardianship and conservatorship matters in the Probate and Family Court Department. He has represented petitioners and respondents in both contested and uncontested matters.
Attorney Ciulla offers estate planning services including but not limited to the drafting of last wills & testaments, health care proxies, durable powers of attorneys, and various kinds of trust such as revocable trusts and supplemental needs trust. He also represents buyers and sellers in real estate closings. He provides guidance throughout the closing process to ensure that it goes as smooth as possible.
In addition to estate administration & probate and estate planning services, Attorney Ciulla has handled numerous Social Security Disability Insurance or SSDI matters before the Social Security Administration as well as personal injury matters. Prior to becoming an attorney, Attorney Ciulla worked as a licensed physical therapist for a number of years and treated patients with various musculoskeletal, cardiopulmonary, neurologic, and other types of impairments. He has a solid command of medical terminology which is especially helpful in areas of the law that intersect with medical issues. His healthcare background along with his legal training and advocacy skills enable him to provide the highest level of representation to clients who have become disabled or who have suffered personal injuries. Attorney Ciulla handles personal injury and Social Security cases on a contingency basis meaning that attorney's fees are only paid if a clients wins his or her case. He offers free case evaluations including a review of medical records. He provides diligent and personalized representation to increase the likelihood of obtaining favorable outcomes.
Areas of Practice
Estate Adminstration & Probate including guardianship and conservatorship matters
Estate Planning
Real Estate Law
Personal Injury Law
Social Security Disability Insurance or SSDI
Education
Western New England University, Springfield, Massachusetts

LLM in Elder Law and Estate Planning
New England School of Law, Boston, Massachusetts

J.D.
Honors: magna cum laude
Honors: Fourth in Class

University of Massachusetts, Lowell, Massachusetts

Master of Science
Honors: Highest Honors
Honors: First in Class

Boston College, Boston, Massachusetts